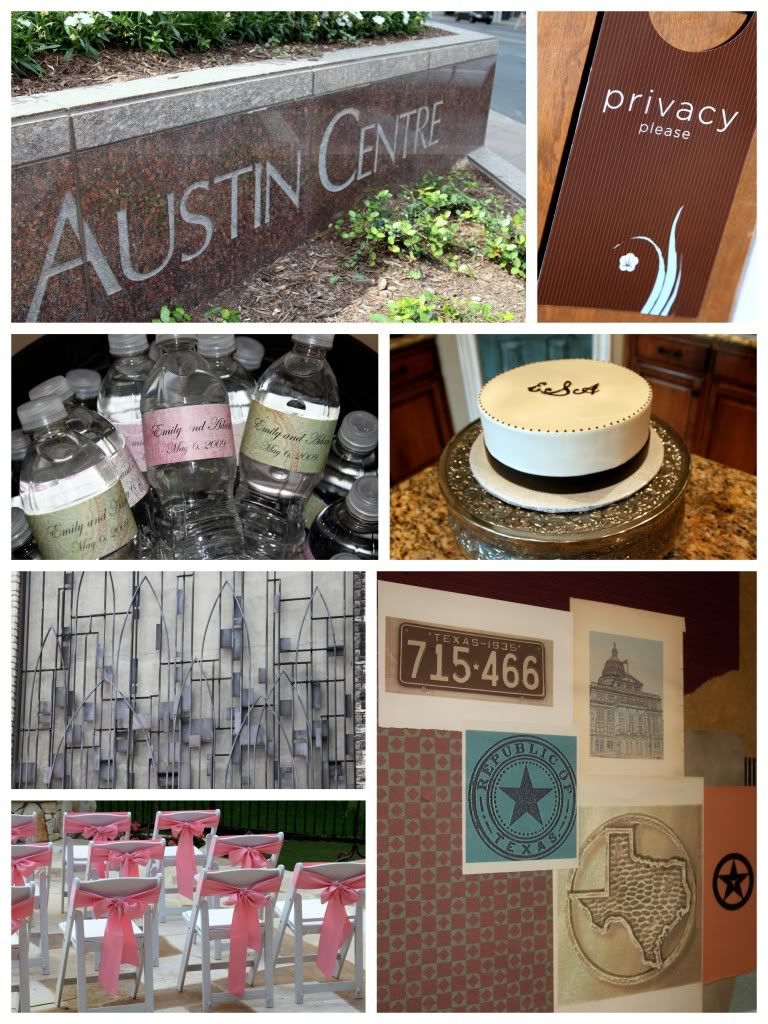 It was a beautiful wedding! Jami, Adam's Step MOM, totally out did herself on the flowers. They were beautiful. I loved getting to help her.
It was CRAZY hot in Austin already, but I guess that's why the yard was gorgeous ! It was the sweetest wedding having the close family there.
I was there for like 5 hours helping Jami, and just about when I was done we had a little accident. I was picking up a vase that was going on 
the sign in table and it shattered in my hand and cut my finger really bad... I was worried that I needed stitches, but I was about to put Emily's 
hair up. I wrapped it in gauze and duck tape and did her hair with NINE fingers and one throbbing. It turned out great. She loved it, that's 
all that matters. Corrie, her Bridesmaid, is one of my clients. I actually did her hair for her wedding before I even knew that her and Emily were 
friends. It worked out, she was going to have me do her hair for the wedding any how. She is such a sweetie. The wedding went perfect, and
everyone was in tears. We had a really fun dinner afterwards. I am so happy for these two!
(also this is the first time to shoot the NEW CAM) Not too bad! It was really fun, and no editing. I have a long way to go!